Let's start with the definition of a bucket list …

A bucket list is more than where to travel, but for me, my bucket list is mostly filled with the places I want to explore. Most people who know me know that my number one bucket list item is to attend an Indian wedding. The food, the colors, the music, the dancing, and the traditional clothing combine to create one of the most culturally immersive experiences I can imagine.
Aside from this deep desire to attend an Indian wedding, my bucket list is all about the places I have not been to yet, but desperately want to go!

Last week, I wrote about the #1 question that I am asked about travel. This week is about the #2 question I am asked – what country do you want to go that you have not been to yet? Just like last week, I have trouble giving one answer. While I do have a clear favorite, I also know I will not go there for a while, so I tend to answer by giving my top five bucket list destinations.

#1 India
Of course! The same things that draw me towards an Indian wedding draw me towards the country. While my desire to visit India has existed for a long time, it has been fueled by my friend Cari's recent experience doing an exchange through her Rotary Club in Savannah, GA. I followed her posts and images from her India trip with such excitement each day. Experiencing a culture through photos is a happy alternative until I can visit myself one day.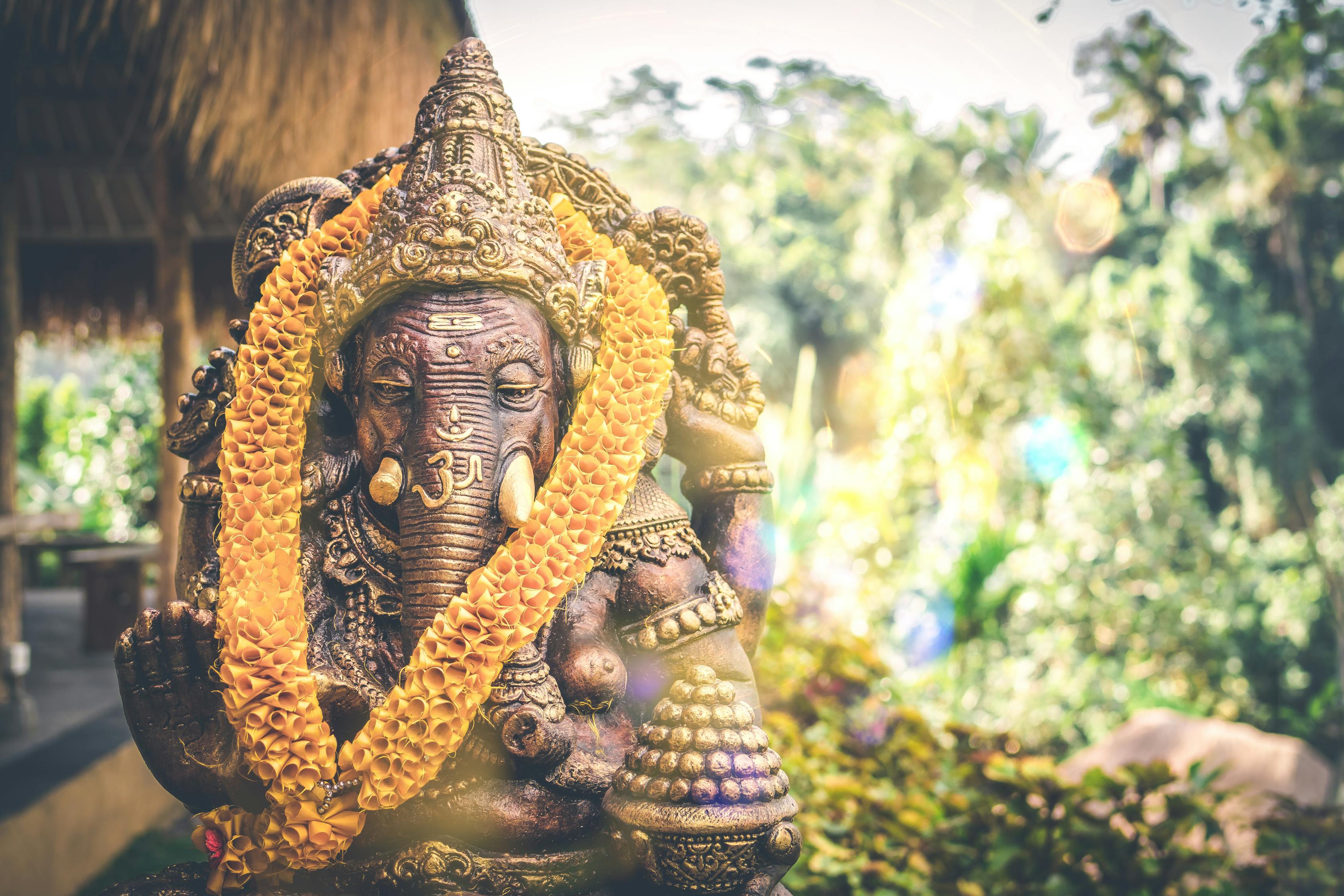 When my friend returned from her trip, she started a nonprofit called Helping Hands. You can help contribute to Helping Hands simply by buying a bar of soap from Cari's business Salacia Salts. My dream is to one day raise money for Helping Hands through Explore More Family Travel and go to India to see the work of the nonprofit first hand.

However, I am not ready to take my young boys there yet. I think we need a few more years until they are able to appreciate travel to a developing country. I am helping them form an interest in the country by taking them to festivals, listening to Indian music, eating the food, reading them books about Indian culture, and anything else I can think of!

#2 Japan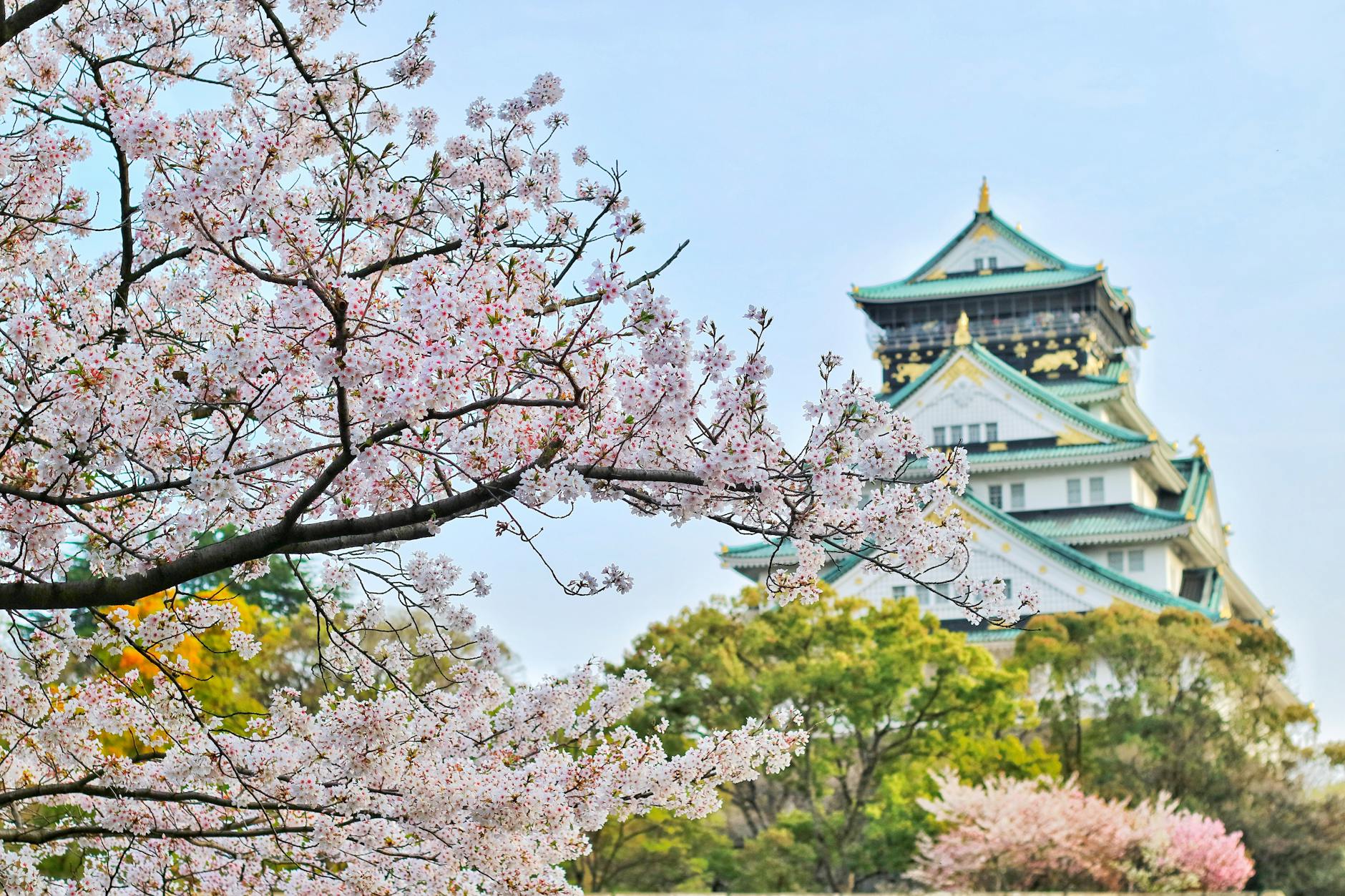 I do not just want to go to Japan. I want to go to Japan during the Cherry Blossom (aka Sakura) Festival. This is a very hard thing to plan because the dates change each year. I have been tracking the dates of blooms in Japanese cities over the last several years. While the beauty of the blooms is very appealing to me, I think it is the tradition of hanami that has me most intrigued. Hanami literally means "viewing flowers" and is basically celebrated with picnics under the blooms.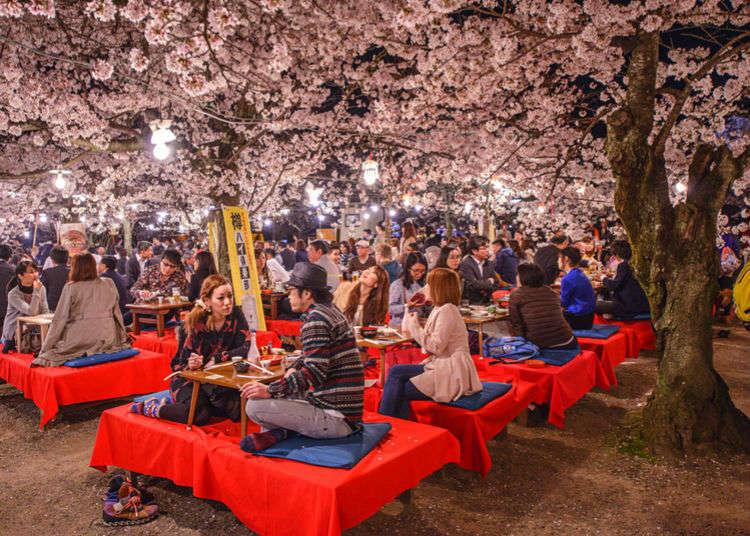 Mind you, I do not know exactly how I will join in on one of these picnics, but it is certainly something I can figure out as a travel advisor. I have access to many suppliers in Japan who create authentic experiences for travelers. I recently learned about one activity where children are able to join in sumo wrestling training. My kids would be over the moon at their mom and dad actually letting them wrestle since we currently spend most of every day breaking up their wrestling!

Unfortunately, my husband does not think that this trip sounds nearly as fun as I do, despite his love for plants and trees. He has always stated that Japan is too far to go with our boys, but we are heading even further when we take our boys to Thailand in November. If the Thailand flights go well, I might be crossing Japan off my bucket list sooner than expected!

#3 Bali
There are 17,000 islands in Indonesia, but Bali is the star. I would love to visit many of these islands, but Bali is the one I must see. It has it all – beautiful beaches, natural tropical beauty, temples, and so much culture.

The Balinese people hold many traditional ceremonies throughout the year. The customs such as Balinese music and dancing are unique and can be experienced by tourists.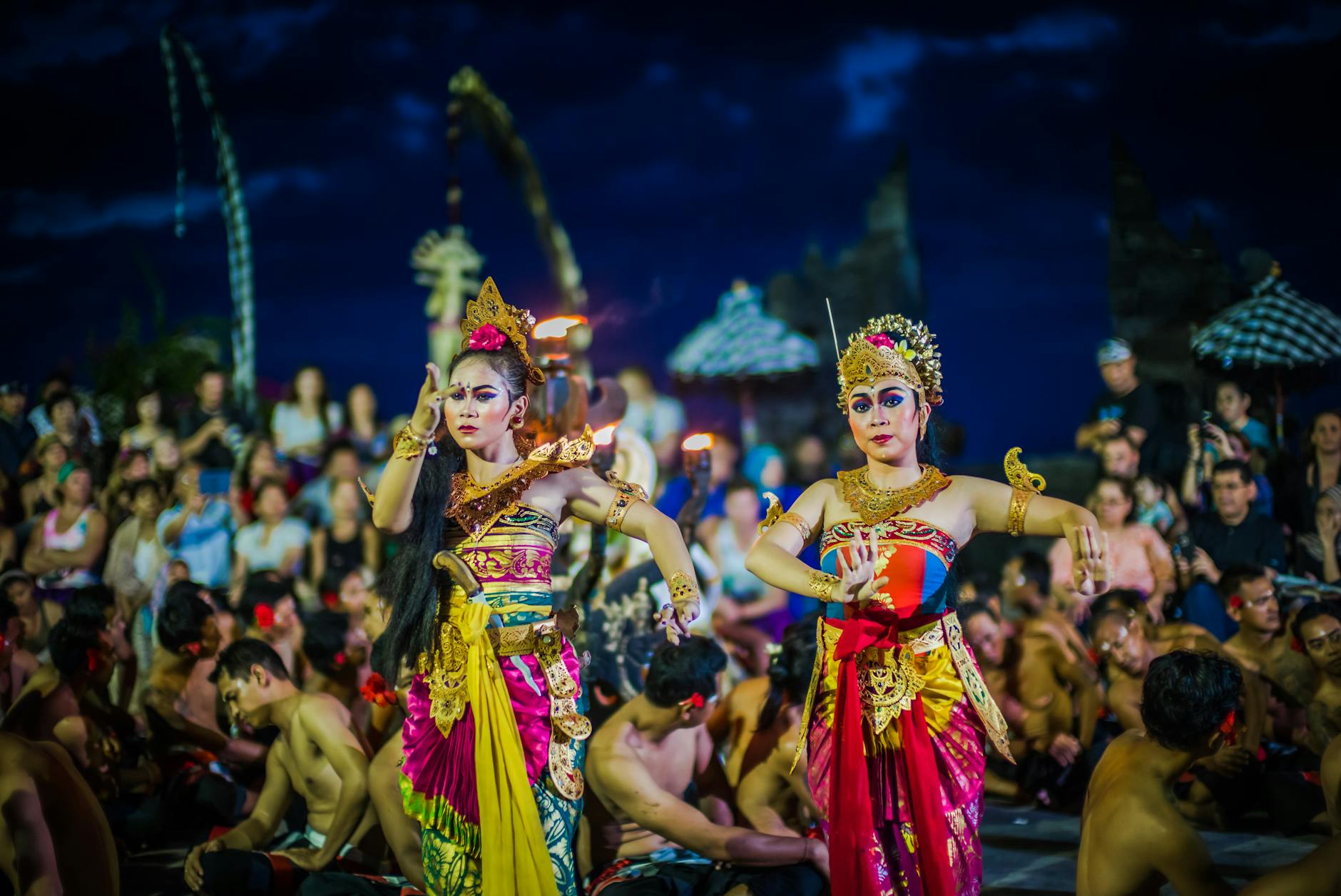 The Balinese people are mostly Hindu and their traditions and temples tell the story of their rich culture.

Bali is so far from the United States and so close to Australia that it is hard to visit because if I was there, I would feel like I should be in Australia visiting my friends and family there. However, I have read about what a family friendly destination Bali is, so I know our family will make it there sooner rather than later.

#4 Portugal
I am very lucky to have visited so many places in Europe, but there is one place that I really need to go to as soon as possible. Portugal seems to be on everybody's radar these days. It also seems to be on the radar of Trader Joe's and Costco wine purchasing departments because I am constantly picking up bottles of red Portuguese wine while shopping at these two stores. These wines are starting to compete neck and neck with my long time fave wines from Argentina and Chile. Not to say that is the reason I want to visit Portugal, but it helps.

I have long been fascinated by the photos I have seen of Lisbon's cobblestoned steep streets and the bright yellow trolleys.

Add to that my recent discovery of the gorgeous beaches along the south coast of Portugal, and I am seriously kicking myself for not visiting before everybody else discovered the charms of this European gem. Not that I mind sharing with other tourists, but there is a certain satisfaction in knowing that you visited somewhere when it was still off the beaten path.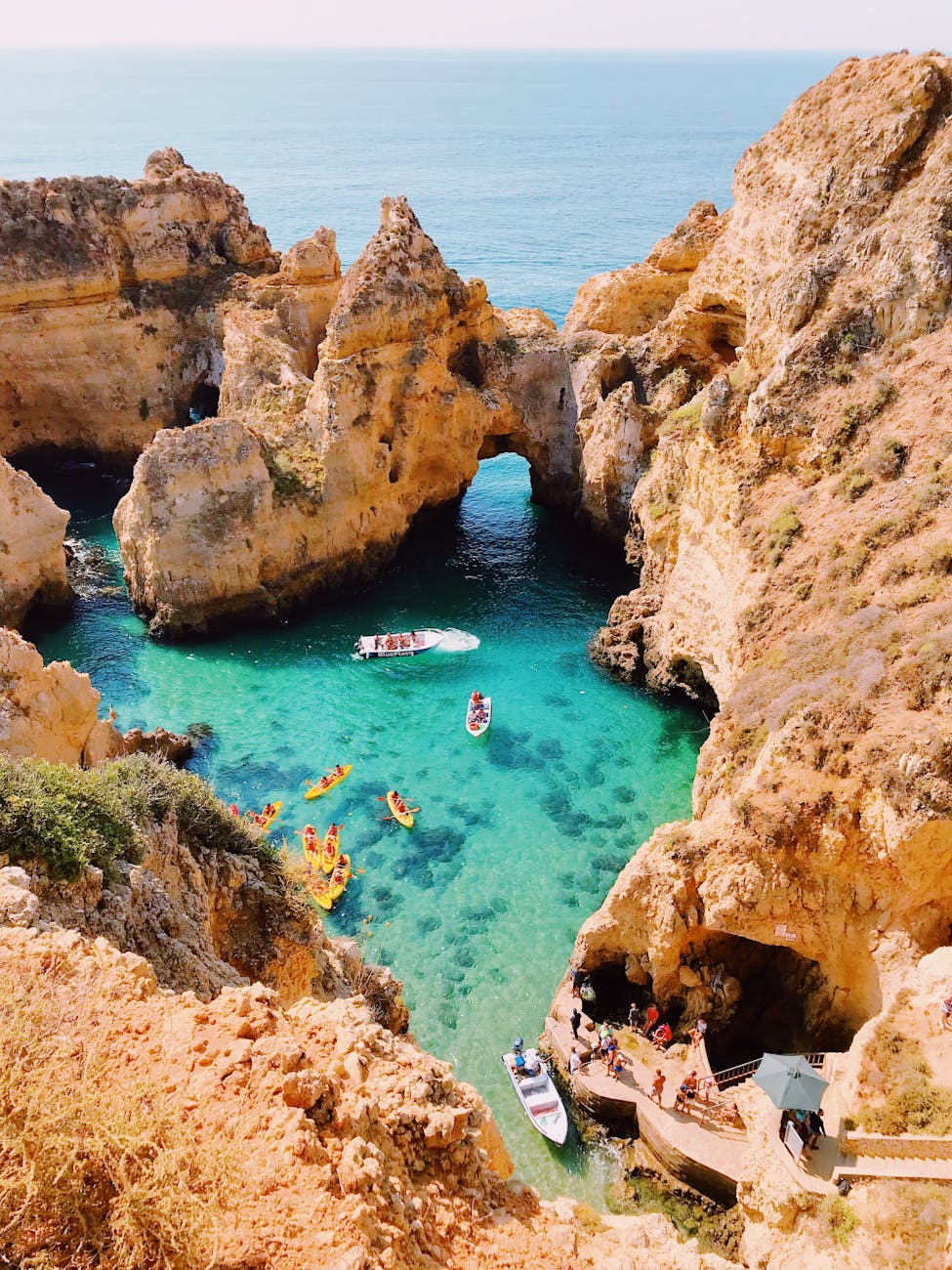 #5 Bora Bora
I always thought I would honeymoon in Bora Bora. As the time drew near, we decided we were too young to do the resort thing for our entire honeymoon and decided to take a three week honeymoon that encompassed Thailand, Cambodia, and China. Rob was getting out of the Army, and I had three weeks of vacation, so I got permission to take it all at one time since I knew when Rob started a new job, we would likely have to wait a year before traveling far again. As fate would have it, my position was eliminated, so we were able to double the length of our honeymoon and add Turkey and Greece. I would have traveled for a couple of more weeks, but Rob was a little wary since we did not have jobs lined up upon our return. Based on these financial circumstances, it is probably best that we had not planned on Bora Bora for our honeymoon.

For years, I thought Bora Bora would be the perfect place to spend our ten year anniversary, but now that it is less than two years away, I am wondering if we should wait a few more years until we are a little less active. Not that I am an active traveler mind you, but Bora Bora seems so relaxing and I might appreciate that more in a few more years.

As much as I love traveling with my kids, they will not be joining us in Bora Bora. This is the one trip on the list that will be a parents only trip. I can not wait to splurge on one of the over the water bungalows and just stare all day at the surreal turquoise water. It truly seems to be a once in a lifetime destination, at least for someone like me who is always longing to see new places!

---
I look forward to the years ahead when I can cross these destinations off my bucket list and share my experiences with my readers. Luckily, it is not just about me anymore. I can help you cross places off your bucket list too. So, now I ask you – what country do you want to go that you have not been to yet?