Luxury Dude Ranches In Montana
luxury dude ranch luxury dude ranch luxury dude ranch luxury dude ranch luxury dude ranch luxury dude ranch 
Let's be honest, 2020 is the year for domestic travel. There is still some time to travel this summer, but fall is really the perfect time to travel with cooler weather and colorful landscapes. There are many travelers who only travel domestically, but many travelers only travel internationally and those travelers will be looking for a new way to travel this year and likely the first half of 2021 until a vaccine is widely available. Enter stage right, luxury dude ranch vacations …
So let's start with the obvious question for those not familiar with this term – what is a dude ranch? A dude ranch is a cattle ranch in the western United States that has been converted to a vacation resort. But don't think this is a sweaty, dirty, rough and tumble type of vacation. There are some insanely luxurious options for spending your time in the great outdoors.
Let's take a peek at some of these luxurious dude ranch vacations in the great state of Montana. Why Montana? It is a natural choice for travel this year. Montana is where you can truly get an idea of the American frontier. It is where Mother Nature is the star of the show, so you do not need to worry about crowds of people. Montana is one of the few places where untouched wilderness can still be observed and untouched is something we all need more of during social distancing!
In Montana, you can experience diverse landscapes from prairies to vast mountain ranges. Two of the top 3 National Parks in the United States, according to U.S. News and World Report are located in Montana, so visits to Yellowstone and Glacier National Parks are an absolute must-do during dude ranch vacations in Montana.
There is a reason that Montana has been nicknamed 'Big Sky Country'. The unobstructed skyline in the state allows one to see all of the big, beautiful sky without interruption. This type of space is what we all need at times, but especially now. However, the need to be somewhat isolated does not mean you can not still be pampered during dude ranch vacations in Montana. We have compiled our list of the most luxurious dude ranch resorts where you can leave feeling relaxed and refreshed after connecting with nature in a glamorous way.
1. The Ranch at Rock Creek
The Ranch at Rock Creek had to be first on our list of luxurious dude ranch vacations. It is the world's first Forbes Travel Guide Five-Star Guest Ranch. This all-inclusive resort on 6,600 acres is nestled in one of Montana's most pristine valleys.
So what does all-inclusive mean for a dude ranch vacation? In the words of The Ranch at Rock Creek, "start the day with inspired Ranch cuisine, then learn to fly fish on a Blue Ribbon trout stream. Experience awe-inspiring views from The Top of the World on horseback and drift off in a bespoke glamping tent under the Big Sky." Sounds heavenly already, and we are just getting started.
Each guest has a personal Ranch Ambassador who coordinates activities throughout your stay. This is especially important during social distancing as the ambassador is able to advise which activities are best for following social distancing guidelines. Your ambassador is also able to ensure bicycles and other on-Ranch transportation are available for exclusive use.
Another note from the ranch regarding their preparedness for stays during the COVID-19 crisis, "seven consecutive years of executing Forbes Travel Guide five-star standards, has prepared us to execute the highest levels of cleanliness and personalized service. Our locally based staff is experienced in streamlining services for the ultimate secluded experience."
The ranch will soon be rolling out more COVID-19 procedures which will certainly include information regarding their Little Grizzlies Kids Club. This club makes The Ranch at Rock Creek a stellar choice for families. In fact, Rock Creek won the Virtuoso "Best of the Best" Travel Award for Best Family Program in 2018. The Kids Club ensures that kids are introduced to the wild frontier in an exciting and safe way.
Now, it is time to tell you about the accommodations. There are many options depending on your tastes. No matter which lodging option you choose, be prepared to be amazed!
The Granite Lodge offers nine distinctive rooms that are decorated in an authentic Western style.
If you want to immerse yourself in nature while still appreciating quality accommodations, then you can choose from five types of glamping cabins.
There is even a glamping wagon for the ultimate frontier experience! How cool is that?
You can also rent a home on the property or stay in a legitimate barn. It truly is amazing how The Ranch At Rock Creek has transformed this ranch into a luxurious retreat.
Yes, The Ranch At Rock Creek has unparalleled accommodations, activities, and service, but what really sets it apart is their desire to treat everyone as a guest, rather than a lodger, visiting a ranch home and taking part in the same adventures and traditions the locals enjoy. These are the type of travel experiences that people are craving now in their pursuit of an authentic vacation.
2. The Resort At Paws Up
If you are looking for something a little bigger then Rock Creek's 6,600 acres, then how about Paws Up which is located on 37,000 acres of pristine and undeveloped land and includes 10 miles of the Blackfoot River. As Paws Up puts it, they are 'a National Park in every way. Except, it's private'. It is this privacy and large space that lends Paws Up to be a perfect choice for luxurious adventures during social distancing.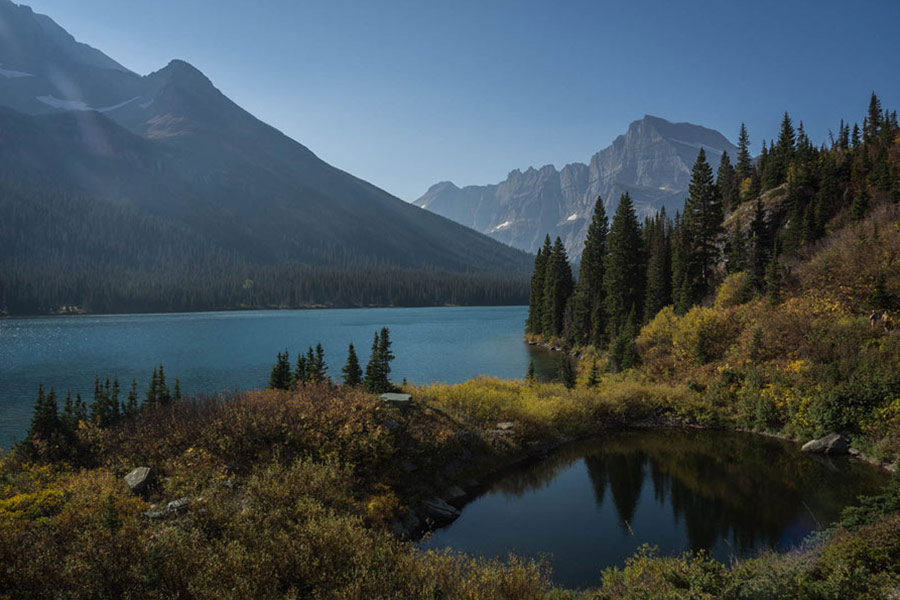 All 40 plus activities at Paws Up happen outside and lend well to social distancing! All Paws Up guides are trained to go above and beyond sanitation & CDC standards. There are activities such as hiking, biking, geocaching, and fishing that can be done completely on your own. And for the activities that require interaction between guides and guests, Paws Up is already working on their game plan to adjust activity capacity and sanitation protocols as necessary. 
For complete seclusion and exclusivity, reserve time at Island Lodge at Salmon Lake, just a 15-minute drive from The Resort at Paws Up. Staying here is like having your own private island where you can enjoy water sports, fine cuisine, and breathtaking scenery.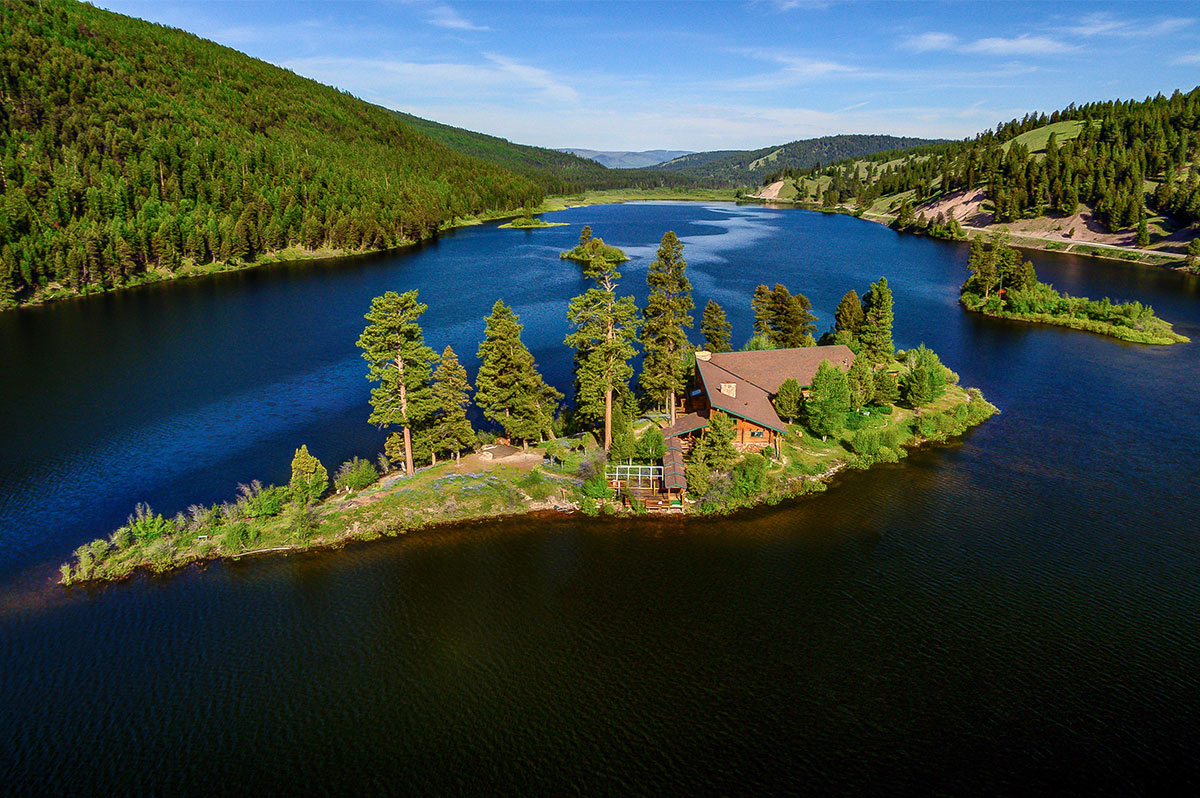 For families visiting the resort, Paws Up has two kids clubs, one for Little Discoverers age 3-5 and Adventure Club for 6 & up to discover some independence from mom and dad while racing race go-karts, swinging on the rope swing at the lake, shooting arrows, and mining.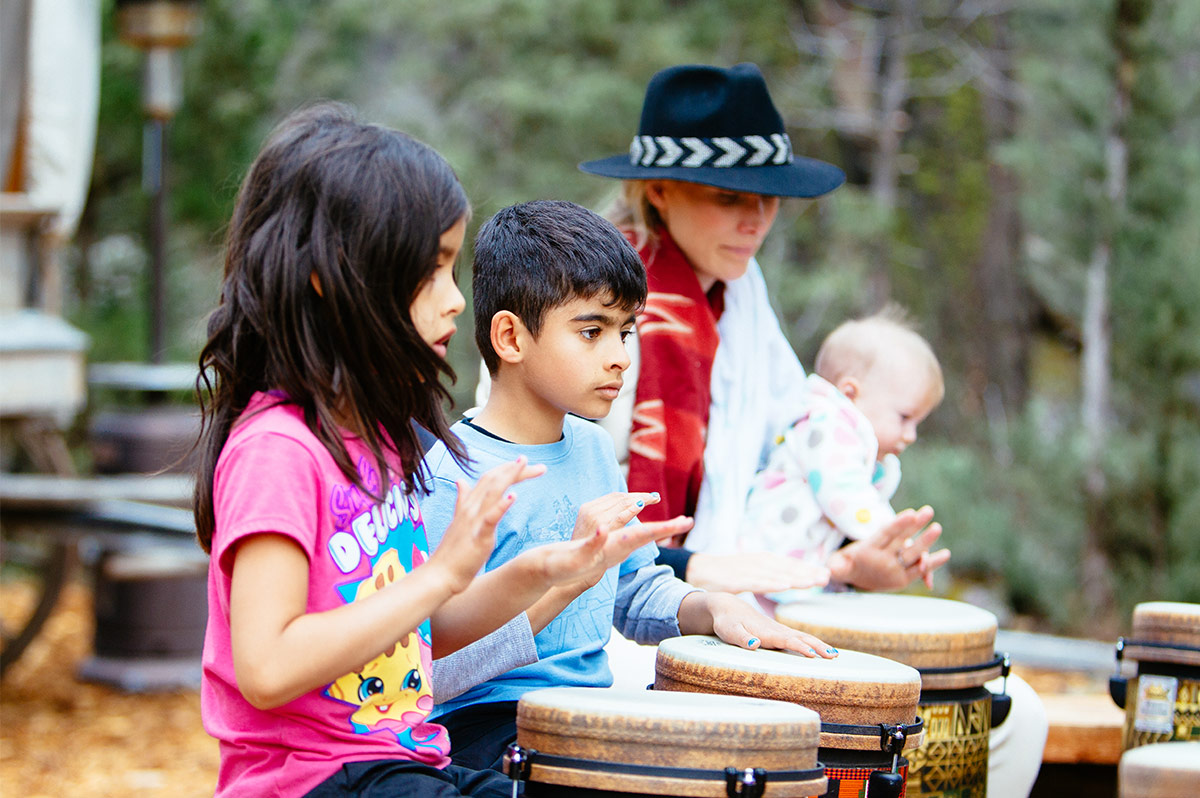 If you do not want to rent out The Island Lodge at Salmon Lake, you can choose between luxury homes, glamping campsites, and their newest addition, the tree hauses.
Most of the 28 luxury homes in 5 designs are situated on 4 acre lots so you have plenty of space to enjoy nature. Homes vary from 2 to 4 bedrooms, and some even boast tents set up on site to accommodate more happy campers!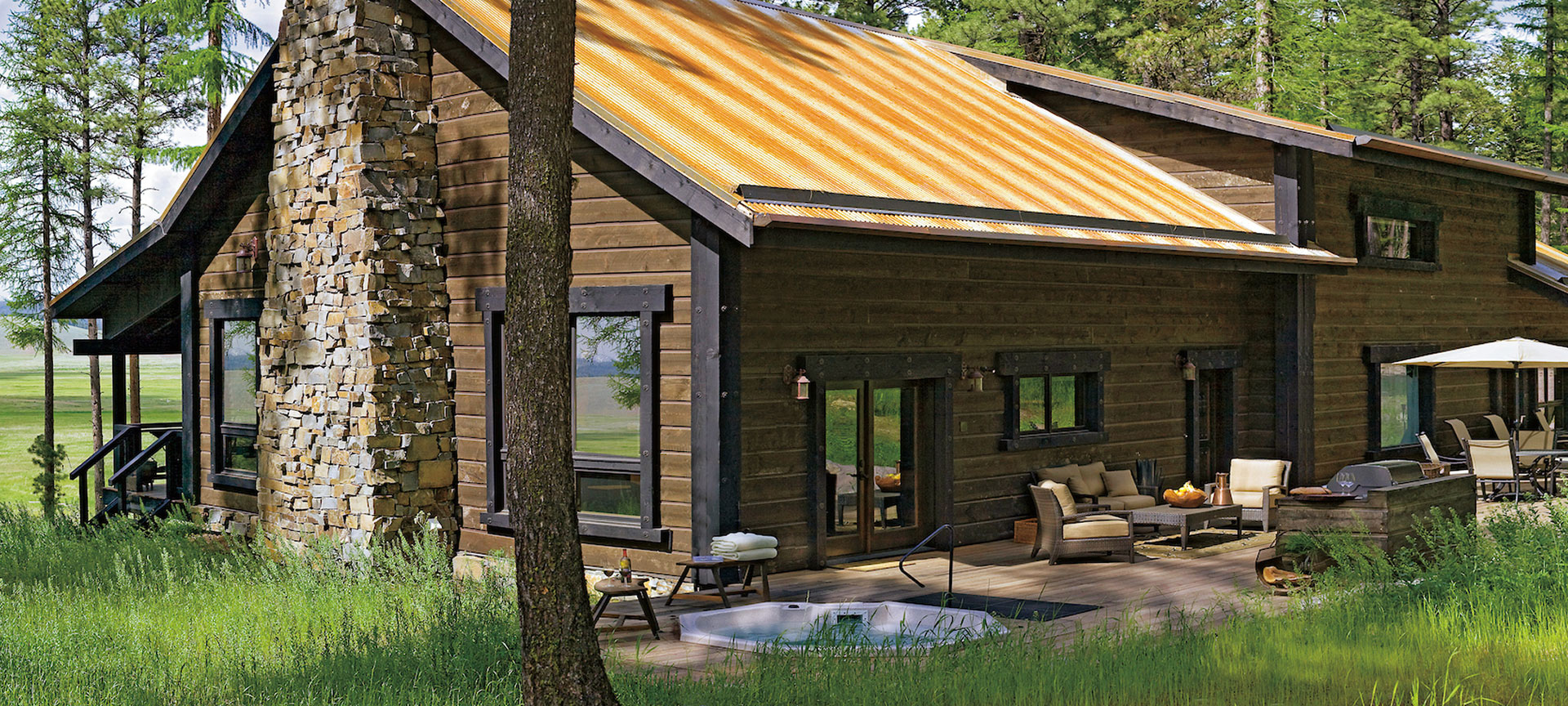 Glamping in safari style tents is one of the most popular choices at Paws Up. This is because this is where guests are afforded the most breathtaking views of the property. Paws Up is proud to say of these tents that they are where guests are able to 'connect with the great outdoors without forgoing the creature comforts of a luxury vacation.'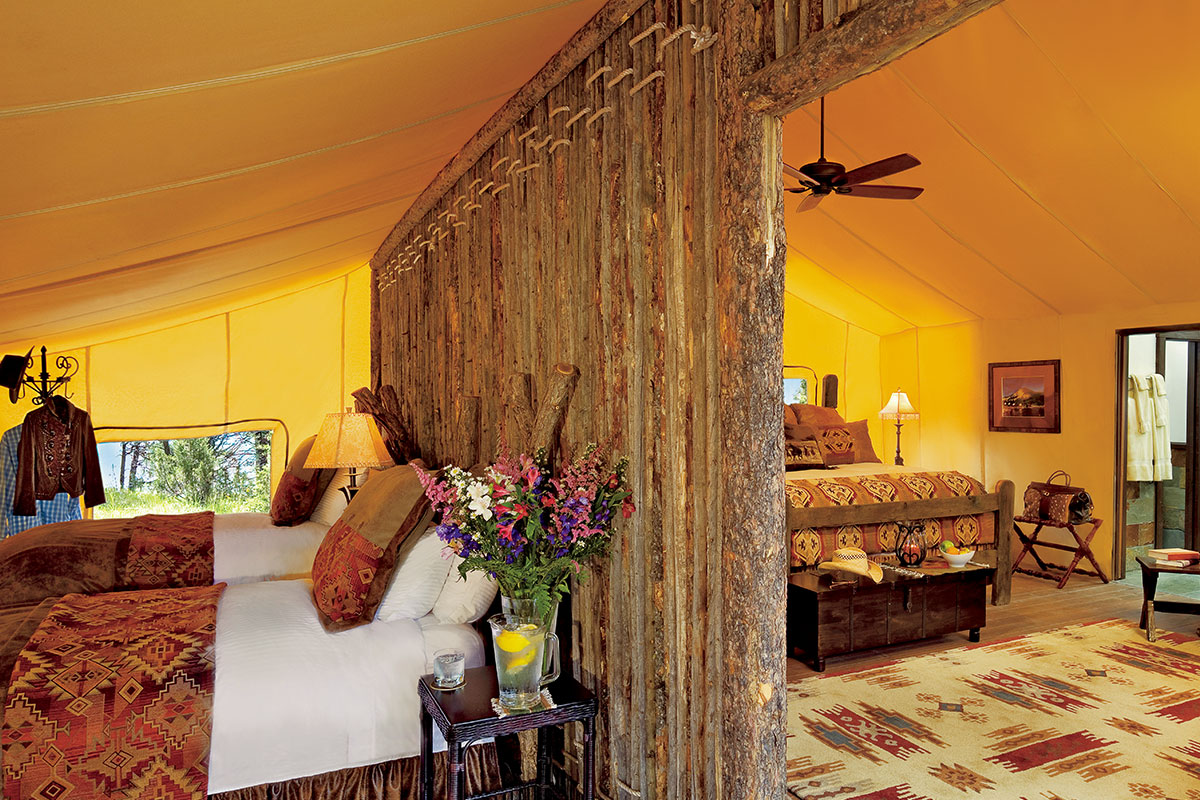 There are six campsites with six tents on each site. An entire campsite can be rented out for the same group. Just remember, these campsites are only available May to mid-October, so plan accordingly.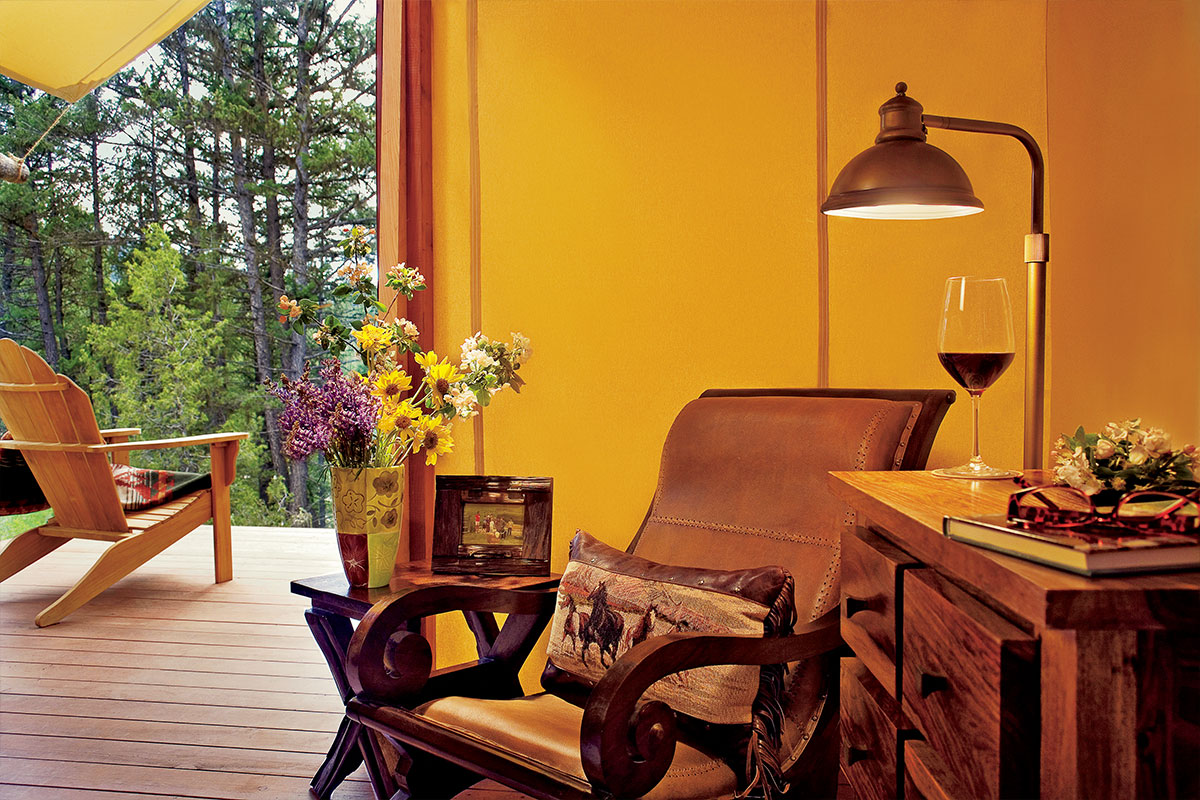 Now, let's talk about the amazing tree hauses. They are a sister property of Paws Up called the green o where adults (only) can stay among the trees in four unique and exquisite designs nestled on the hillside.
3. Triple Creek Ranch
While #1 and #2 on our list are uber family-friendly ranch resorts, #3 on our list is where to go if you want an adult-only vacation as no guests under 16 are allowed. Thus, there is definitely a more romantic vibe at Triple Creek Ranch. This resort is more than a luxury resort, it is a retreat, an escape from the pressures of our hectic lives.
What really makes Triple Creek stand out is its exceptional personal service. From the beautiful, welcoming Main Lodge, world-class restaurant and award-winning wine cellar, to the deluxe private guest cabins nestled in the trees throughout the property, it is the attention to the smallest details that make the Triple Creek Ranch experience so memorable.
While the western adventures one expects to experience on a dude ranch vacation are available here, Triple Creek has gone a step further by also incorporating Mountain Wellness activities such as mindful forest walking and yoga on the mountain.
Guests are able to choose between 1-3 bedroom cabins or luxury ranch homes in which to enjoy their stay at Triple Creek. These cabins are as impressive on the outside,
as they are on the inside …
But if you still need to bump it up a notch, then a luxury home will surely do the trick. These homes are meant for discerning travelers seeking a mountain retreat that feels like a private vacation home. While guests here can use all of the resorts amenities, the will need their own transportation to access the rest of the resort.
While The Ranch At Rock Creek and Paws Up can be enjoyed by those not traveling with children, staying at Triple Creek ensures a kid-free experience for those who prefer that. Triple Creek Ranch was named world in 2014 by the readers of Travel + Leisure magazine, so visit this Montana hideaway to find out why.
4. Lone Mountain Ranch
Like the other ranches previously mentioned, this ranch has catered service and gorgeous accommodations, but really sets it apart is its proximity to Yellowstone National Park. They even have an Explore Yellowstone package which includes a long list of services and activities at the hotel, plus three group guided naturalist tours in Yellowstone National Park.
Imagine having the ultimate western experience alongside the ultimate National Park experience, it sounds too good to be true!
Lone Mountain wants you to experience all that their resort has to offer so they require a week stay in the summer. It is just as well as you will need extra time at the resort to make up for the time you spend away from the resort at Yellowstone.
While at the resort, guests can enjoy activities such as Lone Mountain is very family-friendly and kids ages 3 to 14 can enjoy the Outdoor Youth Adventures Program during the summer. This program builds confidence through outdoor recreation, develops an appreciation for nature, and, most of all, gives kids and teens the space to roam, have fun, and connect with each other.
Accommodations are mostly 1-2 bedroom cabins, with a few adjoining cabins. All of the cabins were hand-built, many dating back to the property's earliest days as a cattle ranch.
For bigger groups, there are a 4 bedroom and a 6 bedroom home.
Because Lone Mountain Ranch has been able to keep such a strong connection to its roots from when this property was settled in 1915, while giving client top class service and experiences, the resort has been named one of National Geographic Unique Lodges Of The World.
5. Mountain Sky Ranch
Mountain Sky's tagline is 'an extraordinary ranch experience', and that it is. One of these extraordinary experiences includes the Authentic Western Dining experience that incorporates adventure, family fun, and authentic western cuisine during three weekly meal rides. Whether you take the trail by foot, horseback, or even a shuttle for those with mobility issues, you will head off to historic locations on the outskirts of the property where a hearty meal cooked over the fire awaits. Homestead tours, live music, hayrides, and games make this an unforgettable dining experience. Yee Haw!
Another extraordinary experience is the Big Creek Challenge Course  that was developed in 2015 as part of the American Explorers Basecamp. Do not fear! You will be safely harnessed in as you climb, traverse, crawl, swing, and zip around the course.
Just because they offer some out of the box experiences, that does not mean you will not find the activities you expect to find at a dude ranch such as
Like Lone Mountain Ranch, Mountain Sky offers Yellowstone Tours including the special option of a day-long Yellowstone Horseback Ride. How thrilling would it be to see one of America's most iconic parks in such an up-close way?
Cabins are spread throughout the property and guests may stay in the Rustic Area, Pool Area, Trout Pond Area, or Lodge Area. There is something special about all of the areas, so you really can not go wrong wherever you stay.
Mountain Sky has decided not to open this year because of the pandemic, but this property should definitely be on your list for 2021 travel.
Photo credits: www.theranchatrockcreek.com, www.pawsups.com, www.triplecreekranch.com, www.lonemountainranch.com, and www.mountainsky.com

Are You Ready To Explore More?
luxury dude ranches Montana
Follow Us On Social Media!
luxury dude ranches Montana
& Show Us Some Social Media Love
Read About The Top Ten Things To Do During Your Maine Vacation here.