Did you ever watch the movie The Truman Show with Jim Carrey?  It is this movie that put the 30a beaches in Florida on the map. The Truman Show is essentially the story of a man who is raised on television in an elaborate reality show, long before the days of reality tv.  Everyone in his life is an actor cast to play a part in Truman's life. His town is actually a soundstage and is thus built to perfection.   However, a town was not actually created for the movie, it was filmed in the paradisal town of Seaside, Florida
After seeing the movie, many people became intrigued by Seaside and the surrounding area known as South Walton or 30A beaches.  30A is a scenic highway in Florida in South Walton County. It stretches along 24 miles of the Emerald Coast and is famous for its emerald-colored waters and white sand beaches. The entire South Walton area is made up of sixteen planned towns built less than 30 years ago on land once owned by the St. Joe Company, a timber, and paper company.  In the late 1990s, the mill closed and pivoted to land development.  This meant that architects had a rare opportunity to build entire towns from scratch.  The result is a stretch of idyllic communities along a stretch of idyllic beaches.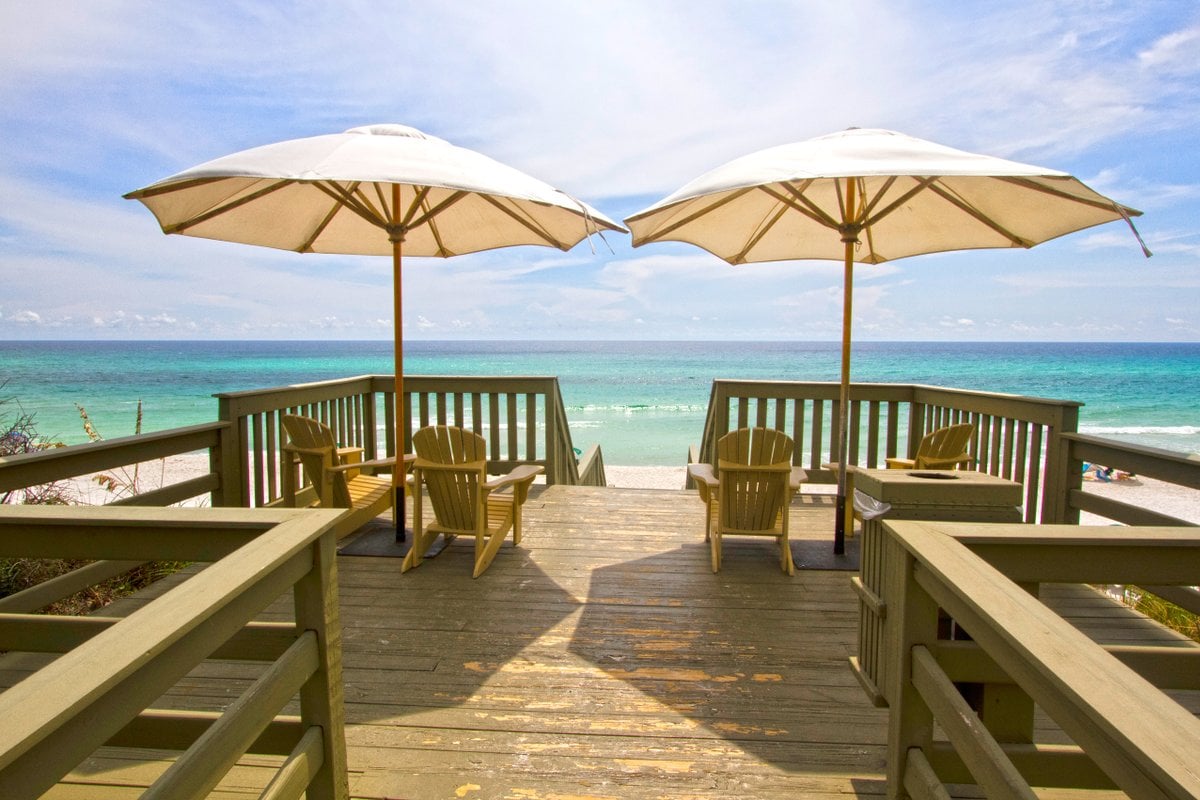 Seaside was the first community of the 30a beaches.  It was developed with input from residents and thus was created with a strong sense of community.  The community was created to be pedestrian-friendly with a commercial hub easily reached by foot or bikes.  All of the subsequent communities were created in this same style with the main differentiating factor being the type of architecture.  Seaside is covered in beachy colored coastal cottages that are absolutely perfect.  Each town has its own flair, and they are all worthy of a visit.  
Why are they called 30a beaches?
Country Road 30a skirts the beaches of this gorgeous coastline.  It is also the road that connects many of the town centers.  There is a faster way to get from point A to point B via Highway 98, but why would you want to do that on vacation?  Take the scenic route and see what each of these beachy towns has to offer.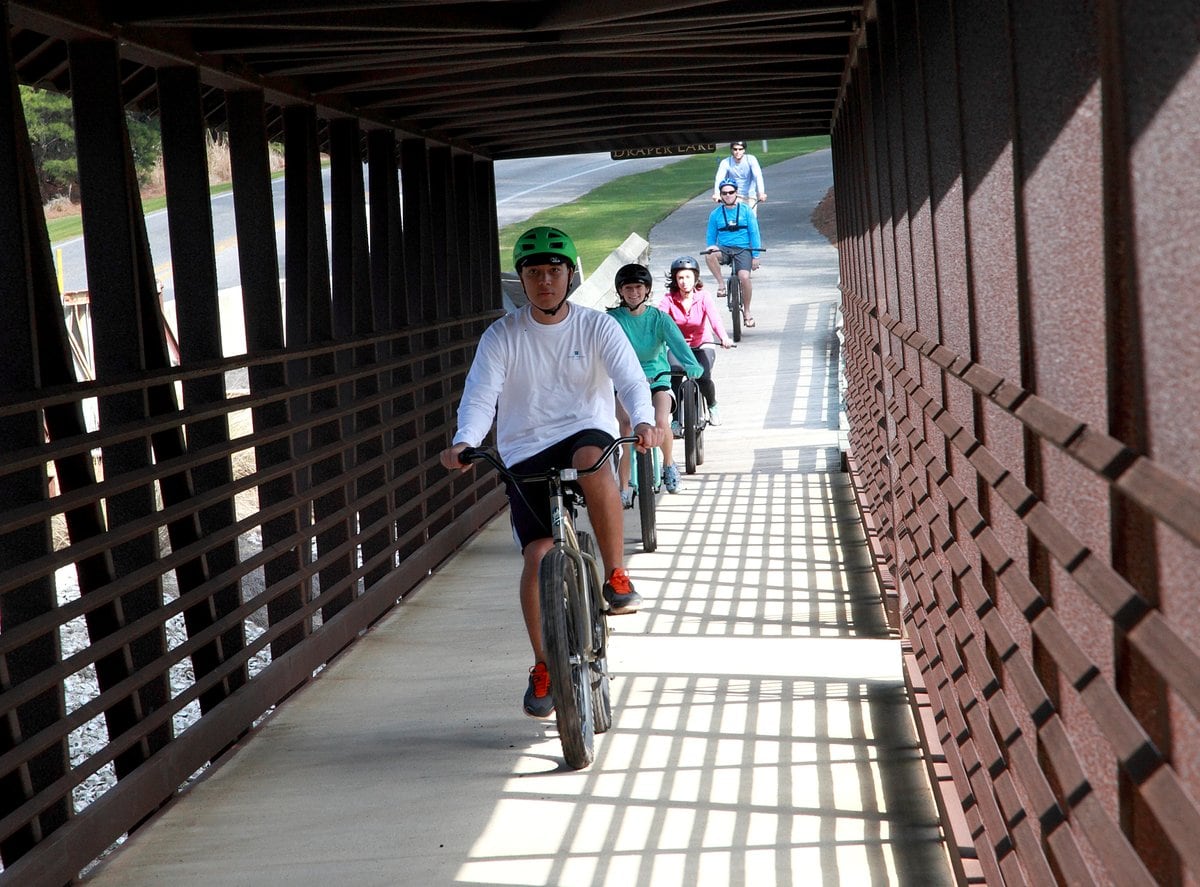 Towns along the 30a beaches are covered in bike paths, so that is another excellent way to see the area.  Each town is a little different, so here is a summary of what makes each town of the 30a beaches unique.
Communities Of The 30a Beaches
Miramar Beach & Seascape
Miramar and Seascape are next-door neighbors, and this area is much busier than their neighbors further south.  This is the area of 30a beaches where the towering condos line the coast.  This is the town to choose if you like action.  Perhaps it is its close proximity to Destin which makes it the more active area along 30a.
Sandestin
Another more commercial area along 30a is Sandestin.  It is home to the massive Sandestin Golf and Beach Resort which is actually a collection of over 1,200 vacation rentals.  To get more of the pedestrian-friendly, local vibe, head to the next community down the coast …
Dune Allen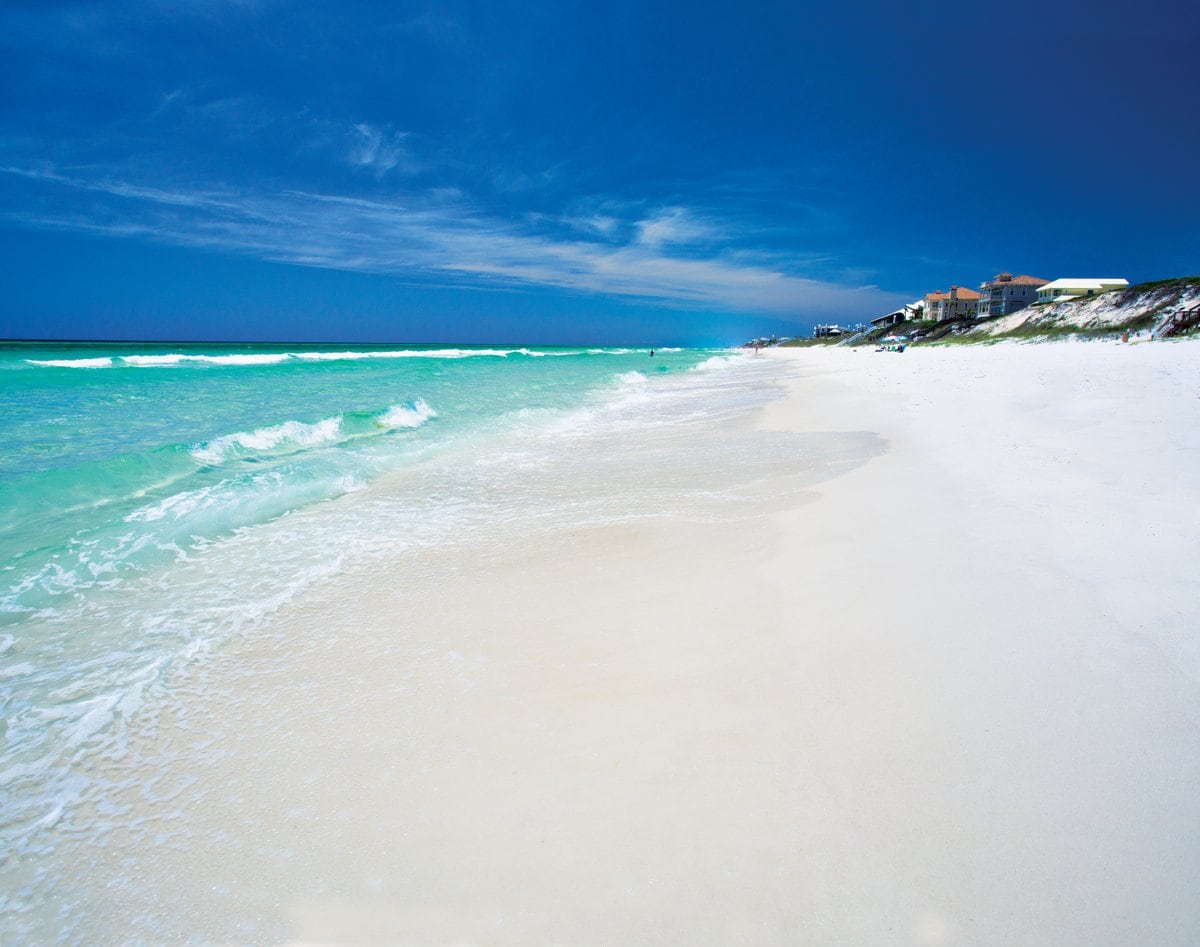 Dune Allen is the most residential of the communities along the 30a beaches.  What sets it apart is its coastal dune lakes which are shallow lakes located less than two miles from a shoreline.  They are only found in four other places in the world, Madagascar, Australia, New Zealand, and the Pacific Northwest.  South Walton actually has more coastal lakes than anywhere else, fifteen in total. 
Gulf Place
Gulf Place is a commercial development between Dune Allen and Blue Mountain, but it has a community spirit that makes it more of a local hangout than a tourist mecca. The area is dog friendly and has plenty of activities to choose from such as Wine Walkabouts on the 3rd Thursday of each month and First Friday Art Walk that features The Artists of Gulf Place.
If you find yourself in this area, you must try Shunk Gulley. This bright and airy restaurant has friendly service, great food, and a view of the ocean.
Santa Rosa Beach
Santa Rosa is the largest community along 30a and technically includes several of the communities including Grayton Beach, WaterColor, Seaside, and Blue Mountain Beach.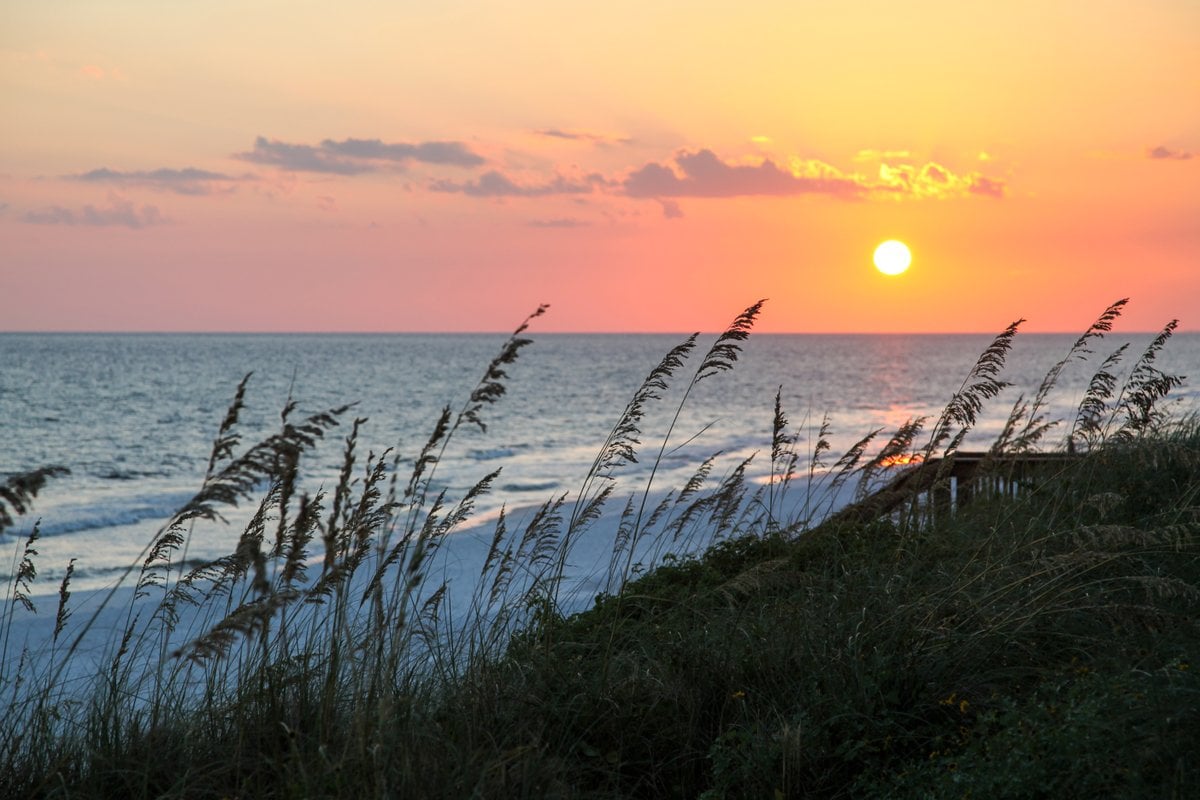 Blue Mountain Beach
One has to appreciate a good sense of humor in naming a town, correct?  At an impressive elevation of 64 feet above sea level, Blue 'Mountain' is the highest point anywhere on the Gulf of Mexico.  Blue Mountain Beach consists mostly of private residences, but many of them are vacation rentals so you can still experience the area for yourself.
Grayton Beach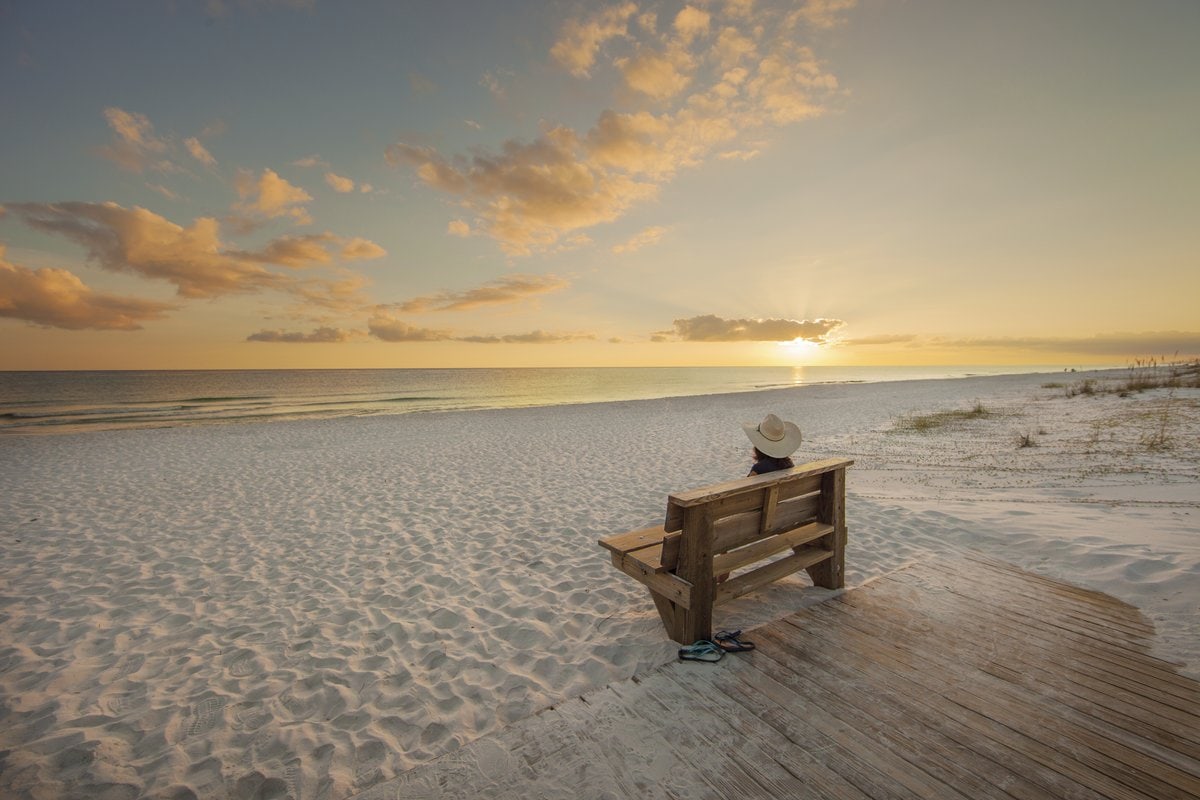 Grayton Beach has a hippy vibe.  It is the original spot that tourists came to vacation in this area.  The area is full of adorable cottages and southern oak trees. There are funky shops and restaurants to visit, as well as a state park which will be discussed in a bit. 
WaterColor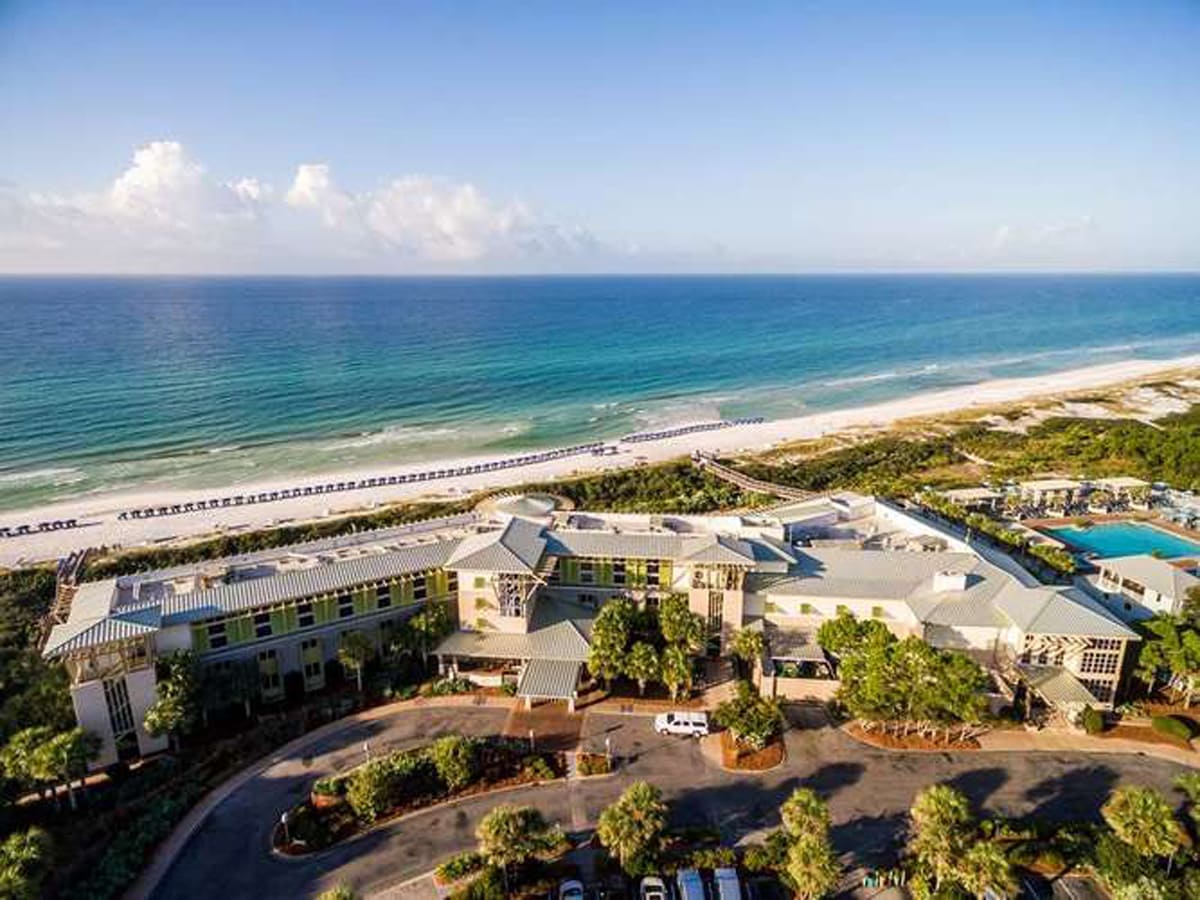 WaterColor is a family-friendly community with shady streets and charming homes, but the star here is the WaterColor Inn.  It has bragging rights as Northwest Florida's Only Forbes Four-Star Rated and AAA Four Diamond Beachfront Hotel.  WaterColor Inn has also been named one of the  "Top Resorts in Florida" award by Condé Nast Traveler.
The WaterColor Beach Club just completed an expansion.  Guests have direct access to the Gulf of Mexico and swimming pool decks.  Several dining options are available, including FOOW, a spin on the previous Fish Out Of Water restaurant that occupied the space.
Most of the 30a beaches only offer rentals homes, so WaterColor is the choice for those wanting more of a resort experience during their stay along the 30a beaches.
Seaside
The town that started it all.  Not only did it start the planned communities along 30a, but also the entire New Urbanism movement with an emphasis on being pedestrian-friendly and charming.  Unique beach pavilions, cobblestone streets, quaint cottages, white picket fences, immaculate storefronts, and picture-perfect parks give Seaside its unrivaled charm.  That is why Seaside has been deemed by Time Magazine as '"the most astounding design achievement of its era."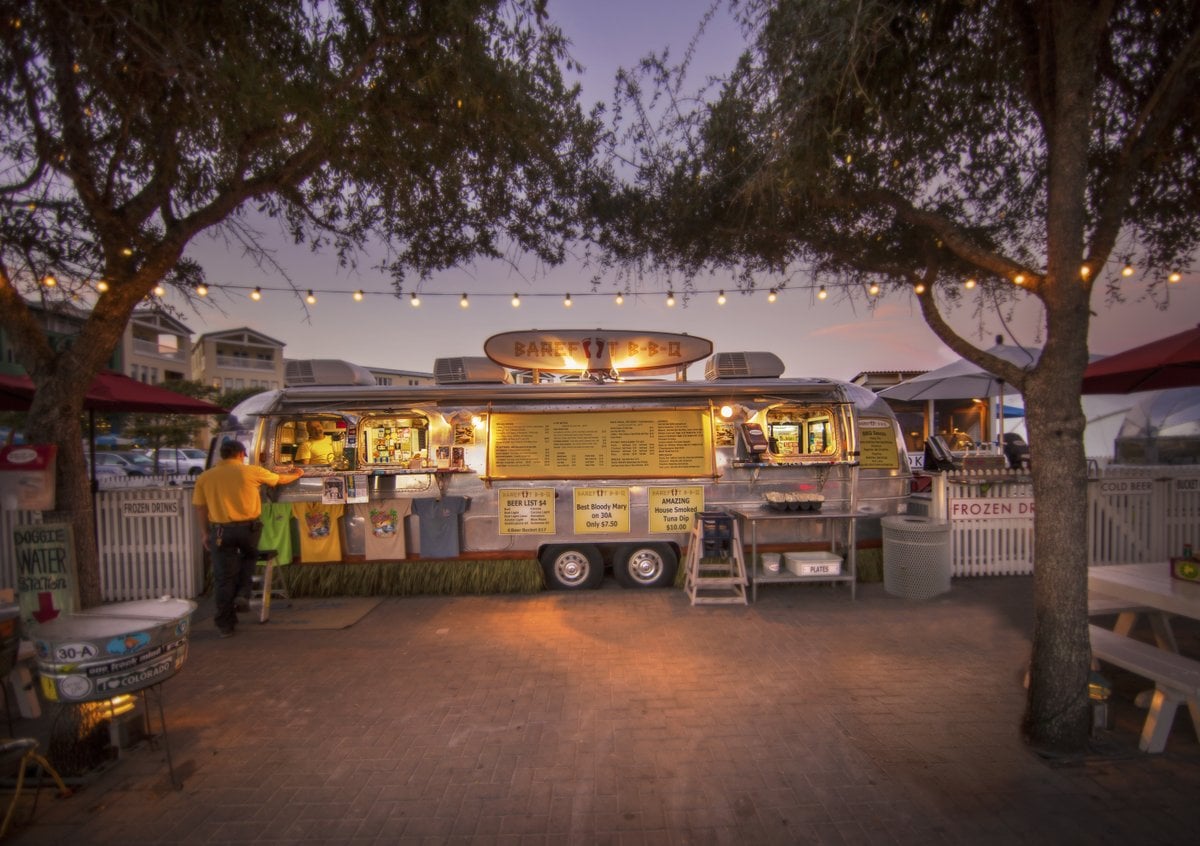 Seagrove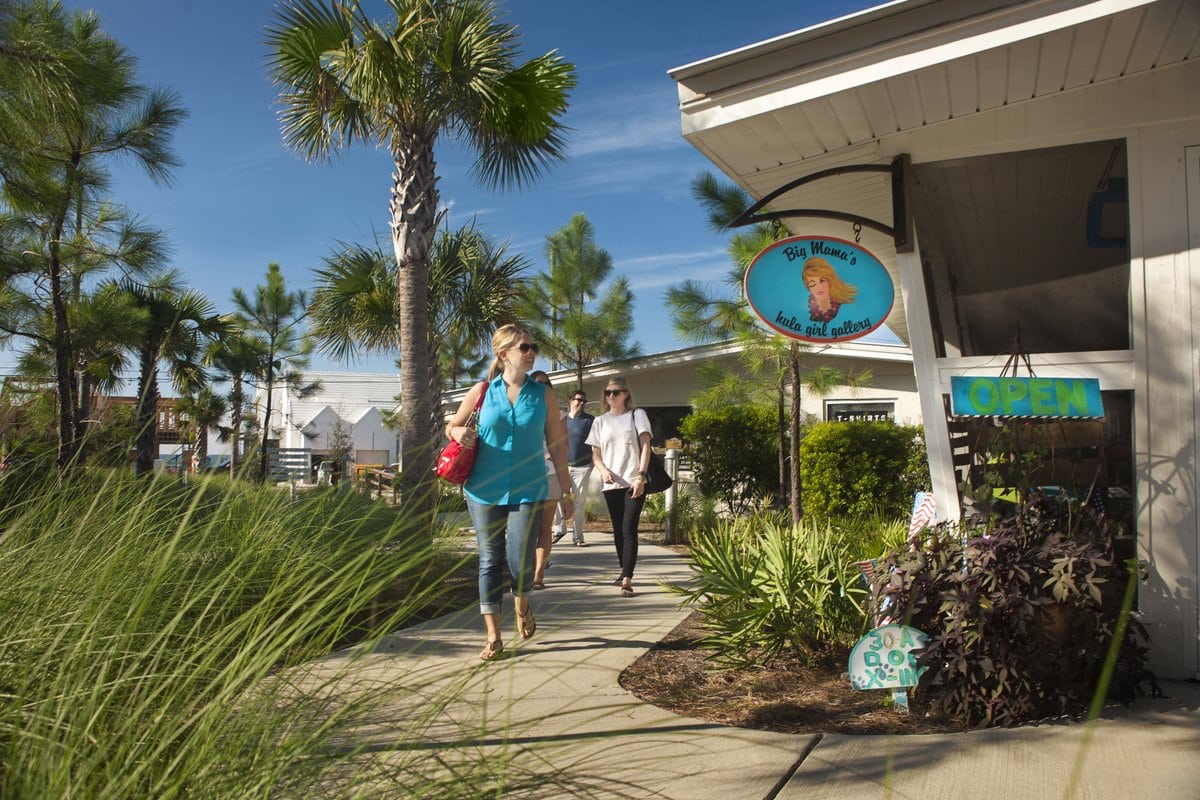 Seagrove existed before the planning began in the 1990's, but it still has the same vibe as the rest of the area.  It is pedestrian and bike friendly like the surrounding communities.  Most homes in Seagrove are either tucked away beneath oak trees or overlook the Gulf of Mexico.  There are plenty of shops and restaurants to keep you occupied during your stay, but you are in the smack dab middle in the middle of the communities so you might as well take the opportunity to visit some!
Watersound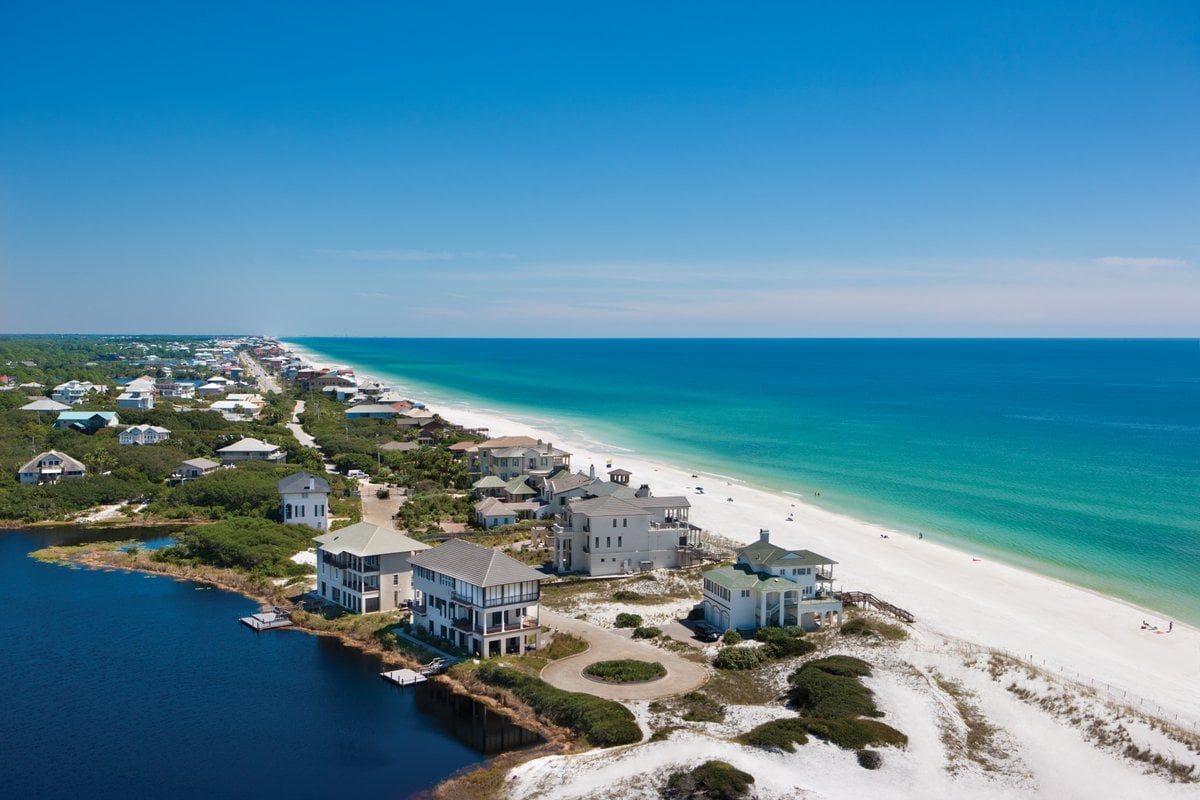 Watersound is a gated community with a Cape Cod feel.  The area has access to the dune lake Camp Creek Lake and is home to a Beach Club with one of the most luxurious pools in the area.
Alys Beach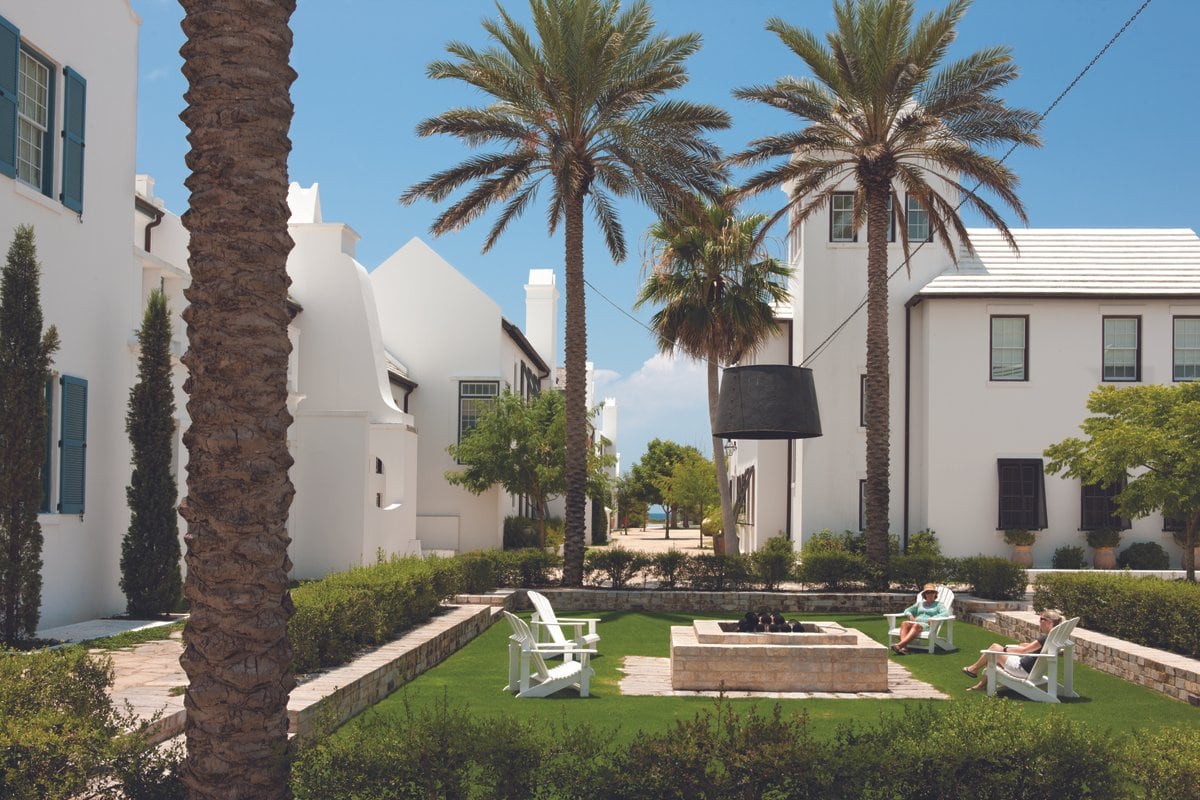 The striking white architecture of Alys Beach is influenced by Bermuda. The first thing you will notice upon entering Alys Beach is the large "butteries" which are large minaret shaped structures once used in Bermuda to store butter and other perishable foods before refrigeration or ice!  Inside these faux butteries are mosaic tiles that depict the history of the area.  Beautiful beaches and parks abound, but the amphitheater and nature preserve allow Alys Beach to stand out from its neighbors.
Seacrest
Seacrest is super relaxed.  There is a laid back vibe here that will make you want to stay forever.  Flip flops are the main mode of transportation in this community.  The unofficial town center is The Village of South Walton Beach, which features several cute shops and restaurants.
Rosemary Beach
Rosemary Beach is one of the original planned communities in the area.  The architecture is influenced by the West Indies, New Orleans, Charleston, and St. Augustine as evidenced by the gas lamps lining the boardwalks and walking paths at night.  
Inlet Beach
This is Old Florida.  Old school cottages still dot the land. So do modern villas.  Variety is the key here.  Quiet neighborhoods, the largest beach access point in the area, delicious restaurants, and boutique shops ensure that there is something for everybody at Inlet Beach.
30a Beaches State Parks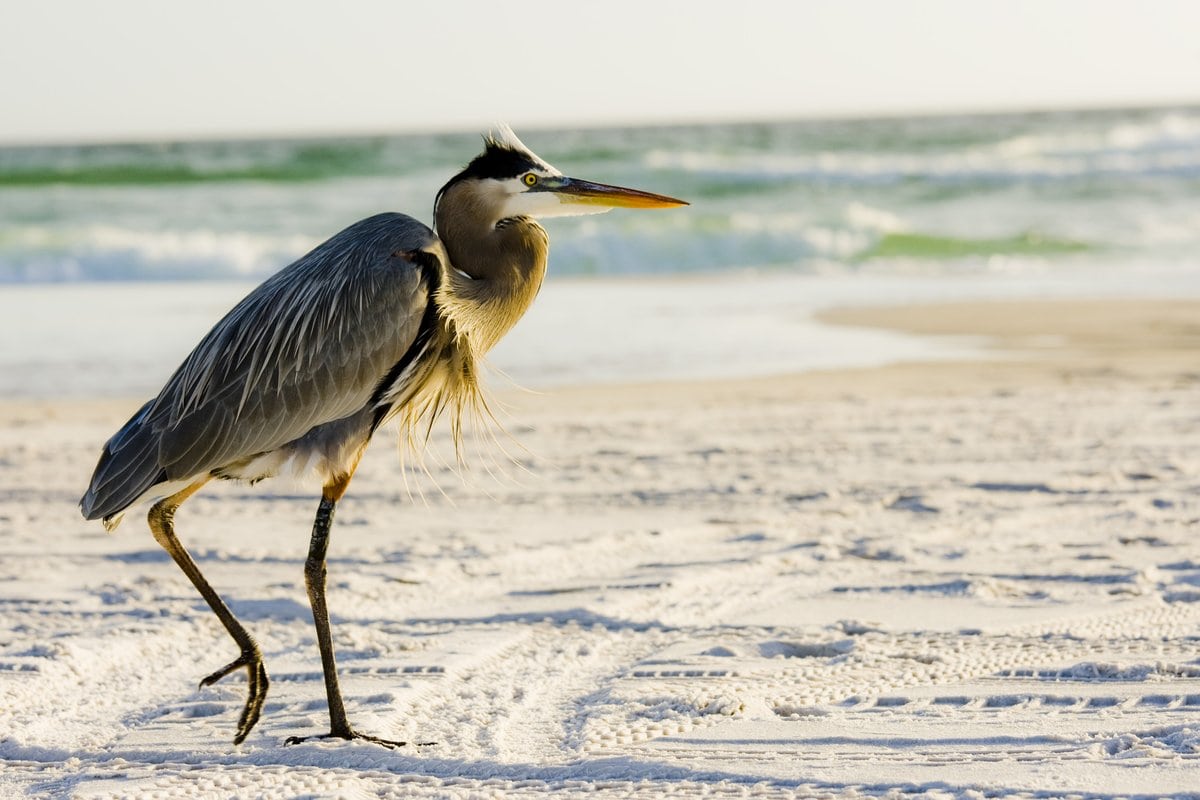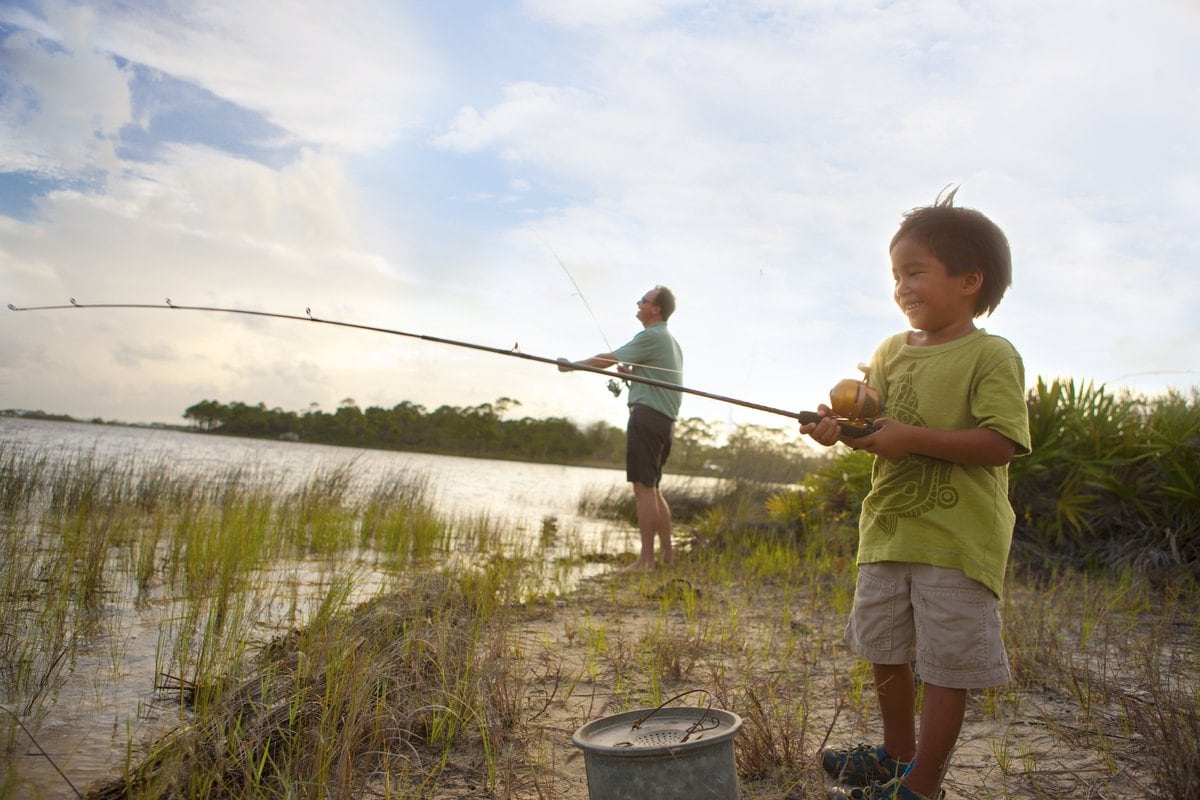 ---
Not only are the 30a beaches gorgeous, but the communities build along them are picture perfect. This makes the area perfect for vacationing. Picking where to stay is the hardest part about a vacation here, but everything is close by so no matter where you choose, you can easily visit the surrounding area!  To get a real time view of many beaches in the area, visit the 30A Beach Cams.   But beware, once you see these beaches, you'll want to book your trip ASAP!

Are You Ready To Explore More?
Follow Us On Social Media!
Show Us Some Love On Social Media
Read About The Top Ten Things To Do During Your Maine Vacation here.